Introducing GUIDE Selling
Dec 20, 2022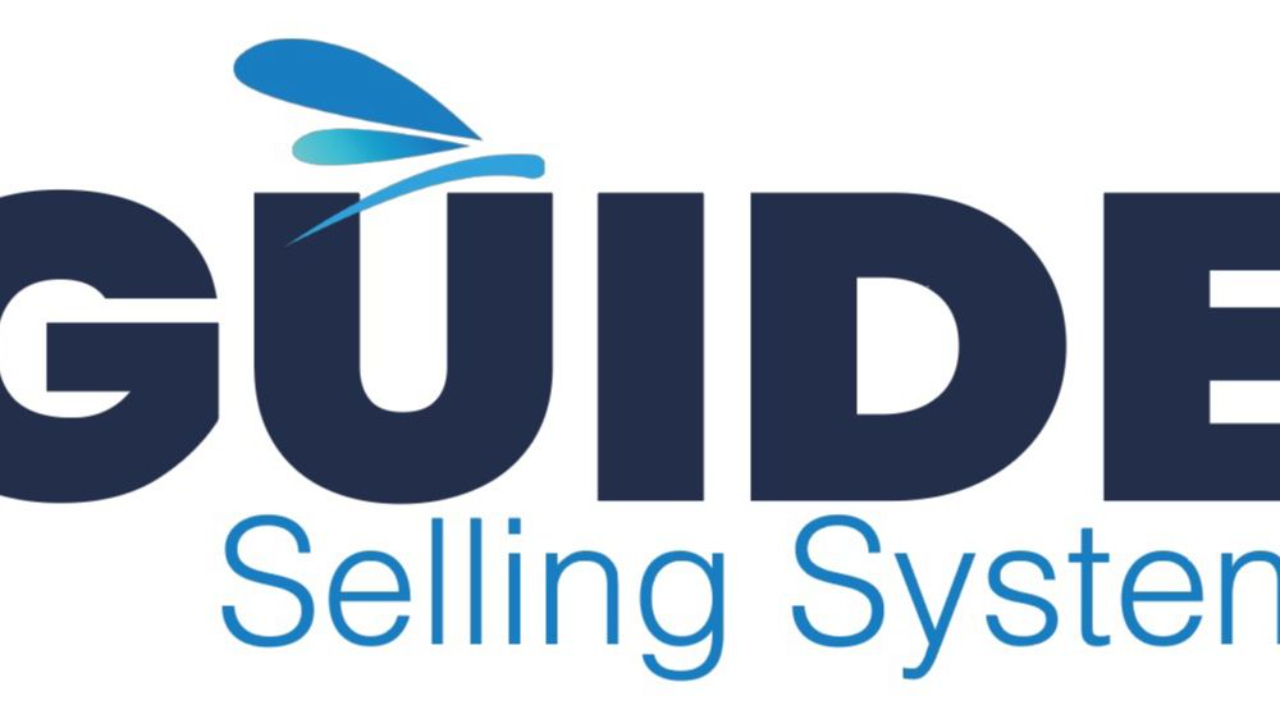 The Guide Selling System ©
A curated buyer-centric approach to increase sales and buyer satisfaction
Culture + Systems = Growth
Introducing The GUIDE Selling System©
A buyer-aligned selling system where the process, methodology, and coaching are combined to create a flywheel effect of growth.
Professional selling is in trouble. Buyers don't believe salespeople add value and want to self-direct their purchases.
Despite dramatic improvements in technology and selling techniques, sales reps hitting quota continues to linger under 50%.
The modern buyer requires a new way of selling. To stay relevant, salespeople need to add value. We need a better system for sales engagement so our buyers enjoy a better experience. We need to scale up our professionalism for a consultative and value-selling approach.
The GUIDE selling system is straightforward. It is intuitive and adaptable to most complex selling scenarios. It is consultative and value-selling oriented.
Your sales team guides the prospect to the best buying decision by helping them see and understand the obstacles or problems limiting growth. Understand the cost associated with these problems. And make the best decision for them about how to solve those problems. The guide (your sales professional) is with them throughout the process.
GUIDE Selling System solves three fundamental problems:
Lack of a customized milestone-driven sales process
Wasted or no sales training (Ebinhaus effect)
No sales coaching
The GUIDE Selling System combines process and methodology to improve adoption. It is easy to understand and uses conversational language to remove traditional barriers. The sales process is customizable to your business, and the methodology is yours. This innovation solves two of the most significant issues facing sales teams.
Sales coaching is more accessible because the methodology and process are combined. Your deal coaching becomes sales coaching increasing the effectiveness.
The steps are intuitive and evident by the process names.
The five steps are:
Greet
Understand
Impact
Decision
Elevate
Greet
It's time to rehumanize the sales conversation. Modern buyers want value from the interaction – so we should meet them as humans—equal business stature and transparent and clear communication. No tricks or gimmicks. A business conversation between two people to determine if there is sufficient reason to solve a problem together. It is personal and social.
Understand
Buyers want to be heard and seen. It is a personal experience. The who, what, and why of their situation. What is at stake? Where do they want to go? What do they want to do? What is their current position? Why do they need to change? What happens if they don't?
Impact
Help the client understand the impact of their obstacle or problem plaguing them. There are financial, emotional, and technical costs associated with every issue. What is the cost of doing nothing?
Decision
How do they make decisions? The who, what, where, when, and why of how they move forward? We are guiding them; to do so, we need to understand how their organization makes decisions.
Elevate
We should eliminate close from the sales language. Do you start a new relationship by closing the door? New client relationships open with a decision to work together; they don't close. It's time to elevate the customer and bring them over the problem.
Want to learn more? Reach out below and schedule a short call to see if GUIDE is right for your organization.